What services we provide:
Chronic medical illness management at school such as Type 1 Diabetes.

Concussion screening, evaluation and return to play/learn guidance and testing.

Triaging of acute illnesses and injury

Medication administration for acute needs during the school hours.

Depression and Anxiety Evaluation.

Blood pressure monitoring.

Administration of prescribed medications.
About your school Nurse:

Hello, my name is Ashly Ellis and I have been a Registered Nurse since 2007, I worked in both an emergency department and ICU setting. In 2012 I graduated with my Master's Degree in Family Nurse Practitioner. I have worked as an NP in the Sault Sainte Marie area in multiple settings including Pulmonary/Critical care, Cardiology, Urogynecology, Hospitalist, Emergency Department, Urgent Care as well as Family Medicine. I have been employed by the Bay Mills Health Center since January 2022 to work here in the school setting!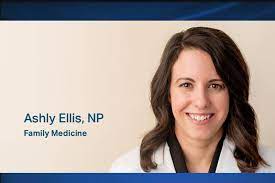 Brimley Area Schools Health Center Consent Form All students are required to have a consent form to utilize the Student Health Centers services:
Below you will find the needed consent for prescription medications. This is necessary even for medications that the students self carry such as epinephrine and rescue inhalers.
Diabetic Forms: If your child is a Type 1 Diabetic, they will need to have a diabetic action plan completed by their provider. If they self-manage, then they will need the self-manage consent form completed. There will also be a Diabetes Emergency Response Plan for Hyperglycemia and Hypoglycemia that needs to be completed.
Diabetes Self Management Consent
Diabetes Hyperglycemia Emergency Action Plan
Diabetes Hypoglycemia Emergency Action Plan
Asthma Forms: We require students to have a medication consent for completed as above as well as an Asthma Emergency Action Plan!
Anaphylaxis Action Plan: We require students to have a medication consent form completed located above as well as an Allergy Emergency Action Plan.